Welcome to Upper Oakville Pet Hospital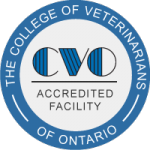 Our mission is to take the best care of our patients and our clients.
Upper Oakville Pet Hospital offers exceptional veterinary care for your pet! From dogs and cats to birds, exotics, and pocket pets!
Click here

to download a New Client Registration Form.
Your pet will be cared for in our newly opened veterinary hospital, where you will be joining our highly trained and experienced team. We provide high-quality, comprehensive veterinary and surgical services for traditional domestic pets, as well as other kinds of animals of care.
Upper Oakville Pet Hospital is ready to set the standard for advanced veterinary care, here in Oakville. With our Veterinarian, Dr. Bryan Lee providing expert advice and services, our staff is dedicated to give compassionate care and respect for every patient and the understanding for every pet owner.
Full digital hospital 
In order to provide highest-quality veterinary services for our patients and clients, we equipped full digital highest-quality X-ray, ultrasonography, In-House Lab, ECG, paperless full digital hospital managing system and more.
Quality Dentistry
We offer Quality Dentistry. Regular dentistry is an important procedure for your pet's health and quality of life. We provide excellent and safe dental services having a cutting-edge dental unit and expertise procedures in affordable rate.
Orthopedic and complicated tumor Surgery
We also offer Orthopedic and complicated tumor Surgery! We have the expertise and excellent system to treat bone fracture, patella luxation, anterior cruciate ligament tear, complicated tumor and more. Please contact us to consult today.
Emergencies 
We will handle all kind of emergencies with excellent staff and system during business hours. We are fully equipped to supply quality veterinary services for our patients and clients. But, we recommend to contact emergency clinics during non-business hours.